Awards
You have the chance to award those who exceeded and took cocktails to the next level. There are various categories of awards below, be sure to vote for your favourite!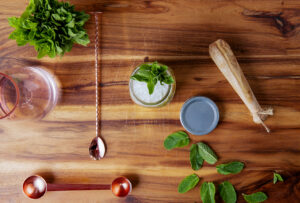 People's Choice Award
Vote for your single favourite cocktail from all of our partner bar and restaurant cocktail menus!
Influencer Award
This award will be judged by Dion The Creative (@dionthecreative). Whether it's a post, video, reel or TikTok – there are no rules. The only rule is that you must tag @burrowslightbournbda @thirstbermuda and use the hashtag #thirstbermuda2023.
Champion 2023
Judge's selection of the best overall cocktail. The cocktails are judged on the following criteria: - Balance - Simplicity - Taste - Originality -Presentation - Sustainbility
Sustainability Prize
This prize will be awarded to the participating bar or restaurant which has demonstrated beyond measure, a focus on sustainability in the production of their cocktails.